Robert Fred Kern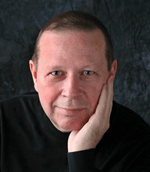 Dr. Fred Kern, a native of Pittsfield, IL, is the Coordinator of Piano Pedagogy and Keyboard Skills and Professor of Music at the University of North Texas in Denton. He administers an area with three faculty members, nine graduate Teaching Fellows and over 600 music majors studying piano. He was previously on the faculties of William Rainey Harper College and Northwestern University.
He is the author, or co-author, of seven piano methods and numerous volumes of pedagogical publications to which he has contributed original compositions, arrangements and pedagogy curricula. One method, the Hal Leonard Student Piano Library, has been translated to 8 foreign languages. Dr. Kern was recently called a "pedagogical pathfinder" in a research document. His own doctoral research was on the American piano method and in particular, "The Contributions of Frances Clark to Piano Pedagogy."
Dr. Kern is one of piano education's most respected clinicians, having lead workshops in 36 states across the nation, as well as in Canada and Taiwan. He is an innovator in teaching fundamentals of music and pianism with fresh and inspiring perspectives incorporating creative approaches to learning.
His degrees are in pinao performance, music education, and piano pedagogy – B.S. (Illinois State University); M.M. (Illinois Wesleyan University); Master of Music (Northwestern University) and Doctor of Musical Arts (University of Northern Colorado).
My high school band director was Paul E. Rosene, later on the faculty of ISU. In this case, I got to ISU before he did, for at that time it was ISNU. My overall experience in the music department was an exciting period of transition. Four of my best friends from home came to campus when I did and we were all active in the band programs, just as we were in high school. Three of the four even majored in music. ISNU transitioned into ISU in 1964 and the theme for homecoming was, "We haven't been Normal in years!"
To my amazement, Robert Bone, president of the university, and his wife, came to my senior recital in 1965, along with my parents and relatives, my first two teachers from home, Evelyn Ransom and Edna Mae Brown, and Benny Kemp, my piano professor. ISU was a comfortable, yet challenging place for me to be among friends, fellow students and scholars. It was in that atmosphere that I was able to move from the musical farm boy of Pittsfield toward a much larger world of the arts that I was yet to learn about.
My thirst for that expanded dimension is exemplified in a quote from a jazz educator. After several days of an intensive workshop, a student raised his hand and said, "You can lead a horse to water but you can't make him drink." To that the teacher replied, "Oh, we don't want to make him drink. We just want to make him thirsty."