Greg Kunde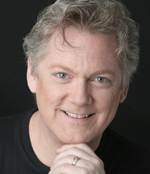 After a very active music experience at Illinois State (1972-1977) which included participation in Donald Armstrong's Concert Choir, John Ferrell's Madrigal Singers and Oratorio Choir, Lloyd ("Doc") Farlee's Men's Glee Club, roles in Verdi's La Traviata , Mozart's Cosi fan Tutte , and Puccini's La Boheme (the last conducted by Julian Dawson) and all the while studying voice with Professor Peter Schuetz, Tenor, Gregory Kunde completed his musical studies here in Normal. He then went directly to the Lyric Opera of Chicago's Center for American Artists (then known as the Opera School of Chicago ) where he began the first of four years as an apprentice, studying languages and stage craft while learning major roles as an an understudy and smaller roles to perform during the Lyric Opera Mainstage Season. During his tenure in Chicago he rubbed elbows with some of the greatest singers of the day, and was put to the test to see if he could, despite the odds, become an opera singer. After having sung in more than 15 productions while at the Lyric, he "graduated" in 1981, and spent the next few years honing his craft, singing leading roles in many regional opera houses in the United States and Canada.
All of that preparation paid off…
Now, regarded as one of the most elegant and accomplished bel canto singers on the opera stage today, Mr. Kunde continues to impress audiences in the world's leading theaters and concert halls with his sensitive phrasing, impeccable style, and dramatic command of the most demanding roles of the Italian and French bel canto repertoire.
Hailed by critics as a rising young star, Mr. Kunde made his European debut in 1986 as Nadir in Bizet's Les Pecheurs des Perles in Nice, France. Since then, he has become well known for his interpretations of some of the most challenging tenor roles.
He has appeared regularly and with great success in the world's most notable opera houses, including The Metropolitan Opera, New York City Opera, Lyric Opera of Chicago, San Francisco Opera, Dallas Opera, Houston Grand Opera; Paris' Opéra Bastille, Théâtre du Châtelet, Opéra Comique, and Théâtre des Champs-Elysées; Deutsche Oper (Berlin), Bayerische Staatsoper (Munich), Staatsoper Dresden; Teatro, Colón (Buenos Aires); Teatro alla Scala (Milan), Opera di ROma, Teatro San Carlos (Naples), The Rossini Opera Festival (Pesaro), Teatro de la Zarzuela (Madrid); Vienna Staatsoper, Opernhaus Zürich, Grand Théâtre de Genève; Megaron Concert Hall (Athens); New National Opera Tokyo, and many others. He has also appeared in some of the great symphony halls of the world including Carnegie Hall, Avery Fisher Hall, Orchestra Hall (Chicago), Davies Hall (San Francisco), Jones Hall (Houston), Meyerson Symphony Center (Dallas); Salle Pleyel (Paris); Concertgebouw (Amsterdam); Queen Elizabeth Hall and the Barbican Centre (London); and the Sydney Opera House (Australia).
Mr. Kunde has earned widespread acclaim for his performances of the most demanding tenor holes of the French and ITalian bel canto operas, including, most notably: Arnold of Rossini's Guillaume Tell ; Julian in the Charpentier's Louise ; Des Grieux of Massenet's Manon; Nadir of Bizet's Les Pecheurs des Perles ; Elvino in Bellini's La Sonnambula and Arturo of Bellini's I Puritani ; Fernando in Donizetti's La Favorita ; the title of roles in both Gounoud's Faust and Roméo in his Roméo et Juliette , Rodrigo in Rossini's La Donna del Lago , Pirro in Rossini's Ermione , and the title role of Rossini's Otello .
Heralded as a bel canto authority, Kunde can now claim the music of Hector Berlioz as his territory as well. Shattering old ideas of the heldentenor's secure place in the French genre, Kunde has convincingly brought his bel canto elegance to this music. Under the direction of John Nelson, Kunde Performed and recorded Benevento Cellini in concert with the Orchestre de Radio France (Virgin Classics). From that enormous success, he has gone on to sing numerous concert performances of La Damnation de Faust with Maestro Charles Dutoit worldwide. And at Paris' Théâtre du Châtelet, the tenor appeared in the challenging role of Enée, for a landmark staging of Berlioz's Les Troyens under the baton of Sir John Eliot Gardiner. Since that time, Berlioz has continued to figured prominently in the tenor's performance schedule.
He has been fortunate enough to have shared the stage with many singers during his now 33 year career. Names like Sopranos June Anderson, Natalie Dessay, Renee Fleming, Mirella Freni, Edita Gruberova, Renata Scotto and Anna Netrebko, Mezzo-sopranos Cecilia Bartoli, Joyce DiDonato, Susan Graham, Jennifer Larmore and Susanne Menzer; Tenors Rockwell Blake, Placido DOmingo, Juan-Diego Florez, Alfredo Kaus, Luciano Pavarotti and Jon Vickers; Baritones Piero Cappucilli, Thomas Hampson, Dmitri Hvorostovsky, Sherrill Milnes and Leo Nucci and Basses Nicholai Ghiarauov, James Morris, Michele Pertusi, Ruggiero Raimondi, Samuel Ramey and Jose Van Dam are just a sampling of some of the great friendships he has made over the years. He is a favorite of conductors and stage directors alike and has collaborated with many outstanding talents such as Sir Richard Bonynge, Riccardo Chailly, Sir Colin David, Charles Tutoit, Sir John Eliot Gardiner, Sir Charles Mackerras, Marc Miknowski, Miccardo Muti, Kent Nagano, John Nelson, Pier Luigi Pizzi, Michel Plasson, George Prêtre, Sir Simon Rattle and Sir Graham Vick among others.
His discography includes Bellini's Bianca e Fernando *Nuova Era CD), Rossini's Semiramide (Ricordi CD), Armida (Sony CD), Thomas' Hamlet (EMI CD), a live recording featuring Rossini Rarities entitled Di Tanti Palpiti (Ricordi CD), the much acclaimed EMI CD recording of Delibes' Lakmé, Strauss' Capriccio (Forlane CD), a DVD of the Châtelet's landmark production of the Berlioz epic Les Troyens (Opus Arte) named as Gramophone magazine's DVD of the Year 2005, Belioz' Benvenuto Cellini (Virgin Classics CD) – winner of the Gramophone's prestigious Opera Recording of the Year 2005, a solo recording of Rossini arias entitled In Love and War (VAI CD), a live performance from the Edinburgh Festival of Rossini's La Donna del Lago (Opera Rara), Bosoni's Doktor Faust (Arthaus DVD) recorded in 2006 alongside Thomas Hampson from the London Symphony and a DVD of the 2007 production of Rossini's Ermione (Dynamic) from the Rossini Opera Festival. Soon to be released: Rossini's Zelmira from the Rossini Opera Festival (Unitel DVD), Mahler's Das Lied von der Erde with Houston Symphony (Naxos) and Donizetti's Poliuto from the Teatro Donizetti in Bergamo, Italy (Bongiovanni DVD).
"My years at ISU prepared me well for my future as an opera singer. My musicianship was and still is often talked about in the opera world and I have people like Don Armstrong, Julian Dawson, and John Ferrell to thank for that. But the thing I am most noted for is my singing technique, which has sustained me for 33 years of a professional singing career.
For that, I am eternally grateful to Peter Schuetz and to the magic of his studio. Thank you, Maestro and thank you ISU!"