Creative Technologies at Illinois State combines interdisciplinary arts innovation and integrated technology. It is your entryway to an exciting future in game design or multimedia.
Creative Technologies at a Glimpse
Here is what you can expect when you become a student in our department.
Prepare for High Demand Careers

Game design is one of the fastest growing and profitable opportunities in the entertainment industry. With a focus on Interdisciplinary Technologies, you will be able to do a little bit of everything, a skill employers need and look for.

Variety

Creative Technologies is interdisciplinary. This means you get to experience a variety of topics in art, music, theatre and technology.

A Strong Foundation

There's a lot to explore in the creative tech field. We help you navigate all the opportunities and start with the fundamentals. From there, you will be able to grow your skillset and focus on an area that inspires you.

Flexibility

Shape your academic experience. Our flexible curriculum puts you in control of what you want to study.

Modern Experience

Our faculty, curriculum, and technology are up-to-date and on par with current trends and developments.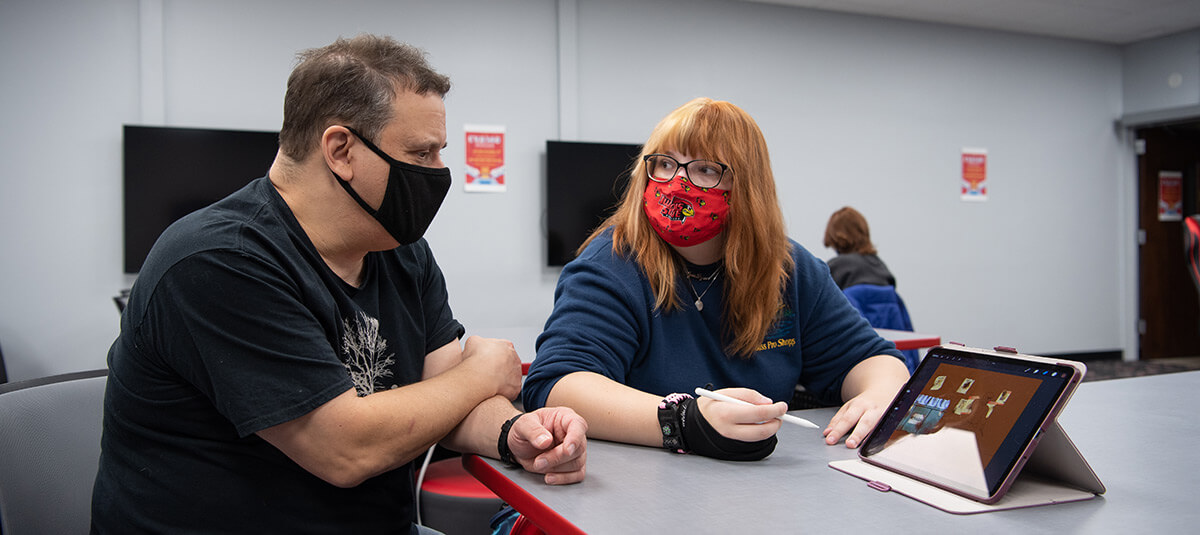 Faculty and Staff
Meet the talented professors, performers, and professionals with whom you will be working.
News and Events
See what is happening in Creative Technologies.